Your Top Skincare Questions, Answered by a Dermatologist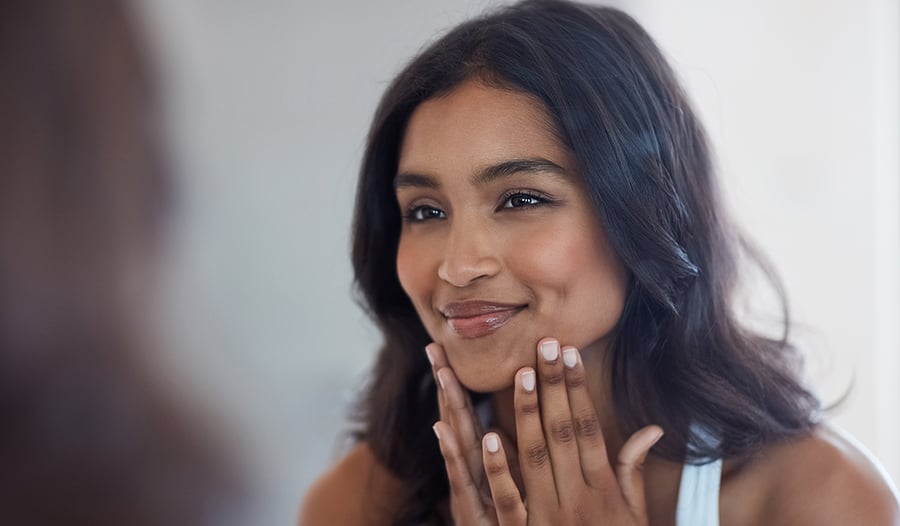 When patients come through my doors, they usually have a variety of skincare questions for me, their dermatologist. These range from queries on painful problems to ones on cosmetic appearance. In this article, I'll be taking you through the top three skincare questions I have received in my practice.
#1. How Do I Make My Under-Eye Circles Appear Less Dark?
This is a question that comes up frequently in the dermatology office. The truth is—there is no one single miracle cream for dark undereye circles. The reason is because undereye circles can be related to many different factors. The most important step in treating under eye circles is to first determine why they are there, so the appropriate treatments can be chosen. It may even be a good idea to get a professional opinion from a cosmetic dermatologist to get some help figuring this out.
For some people, under eye circles are present due to the anatomy they were born with. For example, the natural bony structure and facial fat distribution of the cheeks and eyes can affect how light hits their face, and as a result can cast shadows under the eye. In addition to shadows from light, some of what we perceive as dark undereye circles is due to the little bluish veins slightly visible through the skin. Dehydration, stress, and fatigue can affect the skin texture and appearance, further accentuating these shadows and blood vessels, leading to a dull, sallow appearance and dark discoloration.
As we age, our bony structures and fat pads decrease and shift, leading to a more sunken appearance. So for certain people, they may not start out with undereye circles, but develop them as they get older. Another possible reason for undereye circles is chronic inflammation. This tends to occur in people who have eczema or allergies, and may be exacerbated by repeated rubbing of the eyes, which can lead to hyperpigmentation.
Simple Remedies
The easiest and most basic factors to start addressing for undereye circles are staying hydrated and getting enough sleep. In addition, sleeping with the head propped up on a few pillows may even help a bit by preventing fluid from pooling in the veins and tissue, so the face looks less puffy.
Skincare Products
The next tier in the treatment approach is to try skincare products. One advantage of using topical products is that they are less expensive than some of the other options I will mention below, but the downside is that you may not see huge changes. I do think topical products are worth trying, though, before moving on to more invasive or expensive options. If you're going the route of trying an undereye cream or serum, one special trick to try is refrigerating the products. This has the benefit of providing a cooling, soothing effect when applied to the skin, and may further help by constricting the blood vessels (at least temporarily).
For people with eczema and allergies, I recommend seeing a dermatologist to help shut down the inflammation before moving on to other products. If the underlying problem isn't dealt with, the issue will never go away.
For situations in which it seems like the blood vessels are the primary cause of the undereye circles, products with caffeine can be helpful because they constrict the blood vessels.
Some products that stand out are: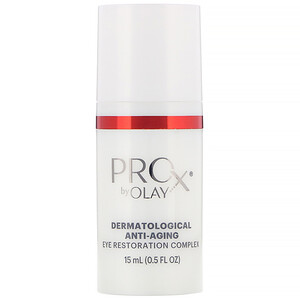 Olay ProX Dermatological Anti-Aging Eye Restoration Complex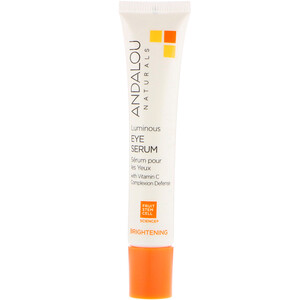 Andalou Naturals Brightening Luminous Eye Serum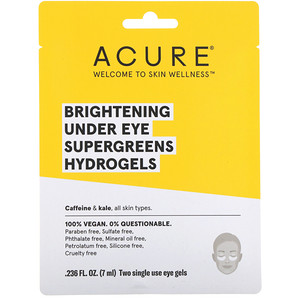 Acure Brightening Under Eye SuperGreens Hydrogels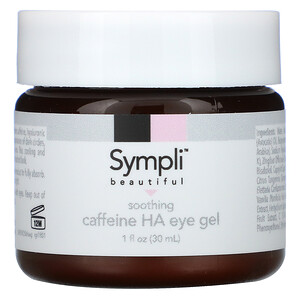 Sympli Beautiful Soothing Caffeine Hyaluronic Acid Eye Gel
If the issue is thin skin, topical retinoids under the eyes can help boost collagen production, although they have to be used with caution because sometimes they can cause too much irritation and dryness under the eyes, which could worsen dark circles. Some topical retinoids are prescription only, but you can find over-the-counter versions as "retinols."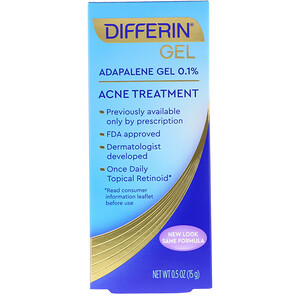 My favorite over-the-counter retinoid is Adapalene 0.1% gel, which is marketed under the brand name Differin as an acne medication. (Warning: Pregnant and nursing mothers should avoid topical retinoids like this one.)
Moisturizing eye serums that contain humectants such as hyaluronic acid and glycerin can also help draw moisture into the skin, and by doing so plump up the skin so the underlying vessels and shadows are less noticeable. Some of my favorites are: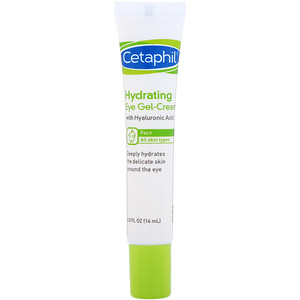 Cetaphil Hydrating Eye Gel-Cream with Hyaluronic Acid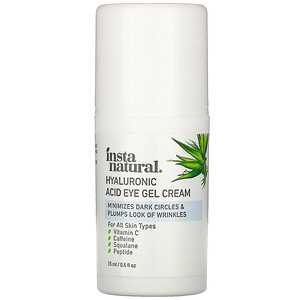 InstaNatural Hyaluronic Acid Eye Gel Cream
Sunglasses and sunscreen are important tools to help prevent thinning of the skin as well, because the UV rays from the sun can damage collagen and elastin, leading to crinkly, frail, discolored skin.
If the undereye circles are caused primarily by hyperpigmentation, creams that target discoloration may be more helpful. There is a wide range of cosmeceutical products that contain ingredients that target discoloration, some of which are kojic acid, azaleic acid, niacinamide, hydroquinone, soy extract, vitamin C, licorice extract, and alpha arbutin. As mentioned above, the most important consideration is that some of these products can cause irritation and dryness, which could ultimately worsen the discoloration. That's why it is important to use them sparingly, with careful attention to how the skin is responding, and along with a good moisturizer. Products that contain hydroquinone should not be used for more than three to six months at a time because ironically, they can actually cause a different type of hyperpigmentation—which is permanent.
If undereye circles are still a problem, investing in a good undereye concealer can help lighten and brighten the appearance. My favorite brands to look for undereye concealers are Bare Minerals, E.L.F., and Laura Mercier.
Cosmetic Procedures
The next step up in tackling dark undereye circles is to treat it with cosmetic procedures, such as peels, lasers, under eye fillers, or other surgical procedures. These can be more expensive, but may well be worth it, because if done correctly, they may result in more noticeable, lasting changes. I recommend seeking a board-certified dermatologist, plastic surgeon, or oculoplastic surgeon who has experience and training doing these procedures, because if done incorrectly, they can worsen the problem or be harmful.
#2. What Can I Do to Help My Oily Skin?
To understand how to target oily skin, you should first understand what it's all about. Oily skin is related to excessive sebum production. Sebum is a natural oily, waxy substance that coats our skin, and is produced by glands in our hair follicles. In normal amounts, sebum is helpful in maintaining the skin barrier, but in excessive amounts, it can lead to acne and oily skin.
Sebum production is stimulated by sex hormones called androgens. Androgens are known as the male hormones, but they are present in both males and females. This is why teenagers tend to suffer from oily skin and acne the most, because their hormones are surging. Other people with hormone imbalances, such as people on progesterone birth control, taking testosterone, or with polycystic ovarian syndrome (PCOS), are also more prone to getting oily skin. To truly tackle oily skin, treatment is focused at decreasing sebum production. That's why in dermatology, we use medications like combined estrogen-containing birth control pills, spironolactone, and isotretinoin to medically reduce sebum levels.
Cosmetic Products
Cosmetic products can help remove oil from the skin's surface, but they probably can't actually reduce or stop oil production. Therefore, if oily skin is just a minor issue, it's OK to stick with cosmeceutical products to tackle the shine. If it's severe (leading to frequent or large breakouts), the best bet may be to see a dermatologist for medical management.
The other really important consideration in taking care of oily skin is that it can be very tricky to get the right balance. If you remove too much oil, it can strip the skin's natural lipid barrier, which can result in dry, irritated skin, and could even trigger the body to produce more sebum, exacerbating the problem.
That being said, topical retinoids like tretinoin, adapalene, and retinol are vitamin A derivatives that are in the same family as the oral medication isotretinoin, so they may have some benefits in reducing sebum production. Soy is also considered to have anti-androgen effects, so skincare products with soy could also be beneficial in reducing oily skin. One of my favorite ingredients for people with oily skin is salicylic acid, which is a beta hydroxy acid. It is "lipophilic," meaning it is oil-soluble, and therefore can better penetrate pores to unclog them and exfoliate the skin. Salicylic acid products are one of the best first steps to combating oily skin.
If the skin is still consistently oily after that, witch hazel astringents applied just on the T-zone (forehead, nose, and chin) can also help—you just have to be careful not to overuse them. Facial powders and oil-absorbing tissue papers blotted onto the skin can help absorb oil that accumulates throughout the day for people who are on the go. Some good examples are: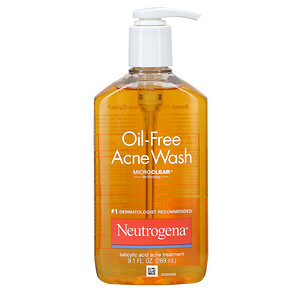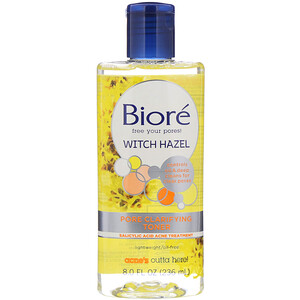 Bioré Witch Hazel Pore Clarifying Toner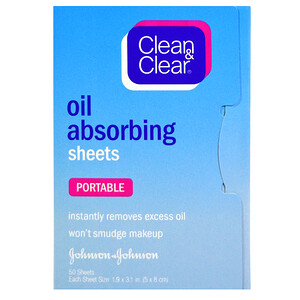 Clean & Clear Oil Absorbing Sheets
#3. How Can I Improve Skin Elasticity and Firmness?
Sun protection. Moisturization. Topical retinoids. Healthy lifestyle.
If I was to boil down the key steps to maintaining robust, healthy, youthful skin, these would be them. For skincare beginners, or even seasoned skincare enthusiasts, these are the basics that should be addressed first, before adding other elaborate steps and ingredients.
Topical retinoids are generally applied at night. Sunscreen ideally should be applied every morning, and reapplied every two hours when out in the sun. Look for sunscreens that have broad spectrum UVA and UVB coverage, with a minimum of 30 SPF. I use a daily moisturizer that contains SPF, so I don't have to put on a moisturizer and a separate sunscreen in the morning.
Some good options are: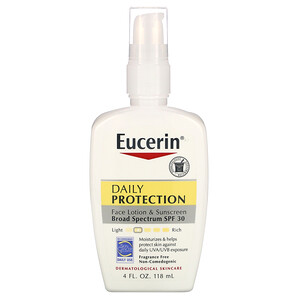 Eucerin Daily Protection Moisturizing Face Lotion Sunscreen SPF 30 Fragrance-Free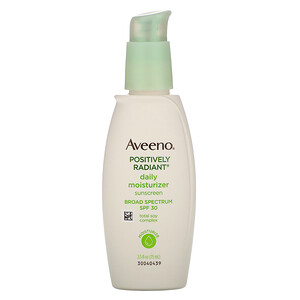 Aveeno Active Naturals Positively Radiant Daily Moisturizer SPF 30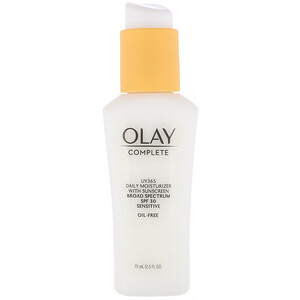 Olay Complete UV365 Daily Moisturizer, SPF 30
Have more questions? Reach out! I love helping people look and feel their best.
Note: This blog is not intended to provide diagnosis, treatment, or medical advice. Content provided on this blog is for informational purposes only. Please consult with a physician or other healthcare professional regarding any medical or health-related diagnosis or treatment options. Information on this blog should not be considered as a substitute for advice from a healthcare professional. The claims made about specific products throughout this blog are not approved to diagnose, treat, cure, or prevent disease.